DreamLife
®
One of the most powerful tools to build great family wealth besides protections.
About DreamLife
®
DreamLife® can protect you from the very beginning stage through your childhood to your youth in college, to middle-age most productive stage to support your family, to retirement planning, and all the way to assisted living, long term care, and senior care services including your funeral home with final expense besides a potentially great family legacy.

Financial Hub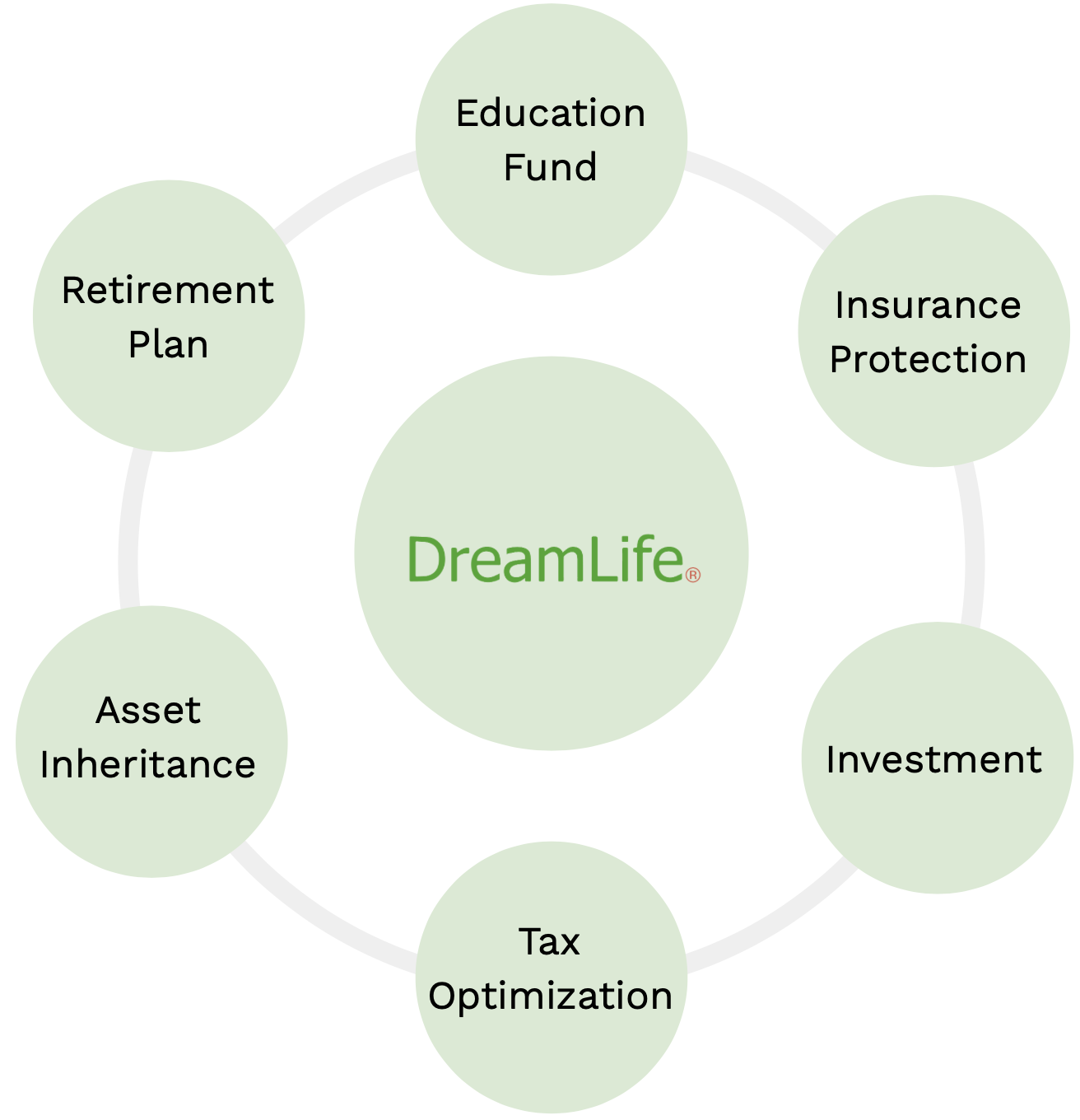 Key Features of DreamLife
®

1.0
01
Cutting-edge streamlined intelligent underwriting
(Non-Medical. for 50-65 up to $2M; or 65-75 up to $1M)
02
The most competitive living benefits
(At least 4 kinds + Dental/Vision if possible for 50-65 years old)
03
Lowest first year (≤3%) premium expense charge so 1035 exchanges are highly recommended.
04
Most competitive funding mechanisms
(Siimilar as Kai-Zen or I.R.A. Insured Retirement Advantage® or through low interest participating loan)
05
Most advanced indexed option with reasonable monitor systems.
((0.5-1)% Floor and no cap; with more index choices; )
06
Multiple family or institutional policies with group discounts are highly recommended.
07
At least (7 up to 10) years commission to advisor/producer/agent so the best follow up
08
Partner with CareDepot as the world-class global supporting care network.